With the passing of Jo Stafford last week, I've been thinking about a song she recorded that was the first ever #1 hit on the Billboard Hot 100 (in 1940, the year Billboard began to track and rank songs). A song that was the first major success of Frank Sinatra's career. A song written by a 24-year-old writer and pianist that is one of the saddest and most moving lyrics I've ever heard.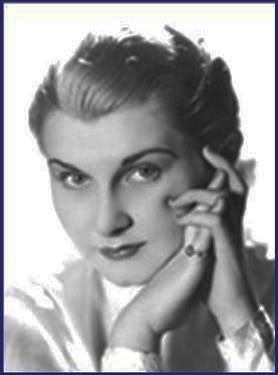 Ruth Lowe was born in Toronto, Canada, on August 12, 1914. She spent her early years in Los Angeles California, where she developed her passion for Dixieland Jazz and Swing Music. She became a 'songplugger' at the age of 16 in 1930, playing the piano and promoting the sale of sheet music in the local music stores.

At 22, Ruth met Harold Cohen, a Chicago music publicist, who quickly asked Ruth to marry him which she accepted. It was a very happy marriage that tragically ended after only one year. While undergoing surgery for a kidney ailment, Harold died from complications. Ruth Lowe at the tender age of 24 became a widow. Stricken with grief, she moved to her mother's third floor apartment, overlooking Christie Pitts Park in Toronto's city center. While gazing out the window toward the park, watching the couples stroll by hand in hand, full of loneliness and grief Ruth declared on paper "I'll never smile again", and the embryonic catalyst for a hit song formed in the young widow's mind. This was the diversion she had needed and the song "I'll never smile again" was born.

Ruth shared her song with a friend who was with the Tommy Dorsey band. Tommy immediately saw the merit in the song and decided to arrange it for his orchestra. The Tommy Dorsey orchestra featuring Frank Sinatra, Jo Stafford, and 'The Pied Pipers', recorded the song in 1940 and it became an instant hit. Of course, in the years immediately following it's release, it took on a whole new level of importance with all the men who went off to war never to return. The number of lives affected, and the number of tears that have fallen, listening to this song is incalculable.

The lyrics Ruth Lowe wrote after the death of her husband, Harold Cohen, are so profoundly moving, so direct, succinct, and unadorned, that they actually need no music to grab you. If these words do not move you, you have got no soul.
I'll never smile again until I smile at you
I'll never laugh again, what good would it do
For tears would fill my eyes
My heart would realize
That our romance is through
I'll never love again I'm so in love with you
I'll never thrill again to somebody new

Within my heart I know I will never start
To smile again until I smile at you



Ruth Lowe died January 4, 1981 at the age of 66.
Current Music: Frank Sinatra - The V-Discs